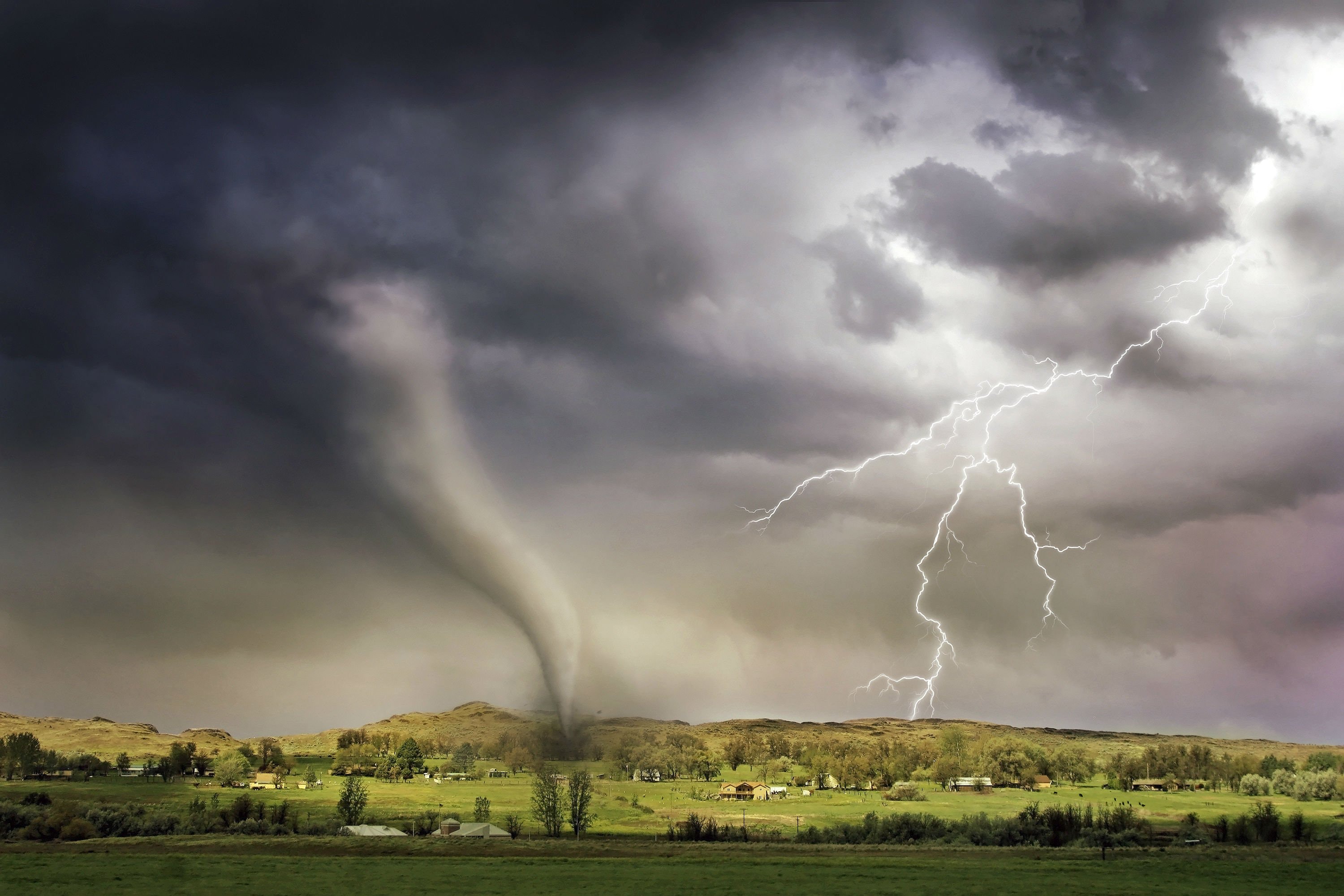 Severe weather can hit anytime of year. From thunder storms, tornados, hurricanes, etc. These storms can cause damage to property, harm to people and even leave some homeless. It is always a good idea to have safety tips in place if there are storms approaching.
Below are some safety tips and great resources for you to prepare yourself and your family.
If the forecast is calling for severe weather make sure you start outside. Secure items such as chairs, patio umbrellas, tables, yard art, etc. These items can become very dangerous during high winds. Check trees on and around your property for loose limbs, large branches on the ground as these will also become dangerous during storms.
Make sure you understand the difference between a Watch and a Warning. A storm WATCH means that conditions are favorable and a severe storm could develop. A WARNING means that a severe storm (tornado also) has been detected and you should seek shelter immediately. You will want to be on the lowest floor of your home with the most walls between you and the storm.
Ensure that all phones and weather radios are charged fully or have new batteries. Subscribe to several platforms to receive weather alerts to have the most accurate information regarding approaching storms. Sometimes one outlet will not have the same information as quickly as another.
Before you are worried about approaching storms take a detailed inventory of your home and belongings. Keep a list of all valuables and take pictures or videos throughout your home to have proof of ownership for your insurance company. Keep this information in a location which is NOT your home. Also have your insurance policy number and agents name and phone number with this information so you can contact them immediately after any damaged has occurred.
Understand your insurance policy and what it covers so you can make sure you have adequate coverage for your home and belongings. Also inquire with your insurance agent if you should have flood insurance as home insurance does not cover flood damage.
Below are some good resources to obtain more severe weather safety tips and information:
https://www.gpb.org/emergency-preparedness
https://www.k5learning.com/science-worksheets/third-grade-3/weather-climate/weather-hazards
https://www.weather.gov/media/bgm/swaw/ny/klessonplans/Wednesday/Wednesday.pdf
https://study.com/academy/practice/quiz-worksheet-preparing-for-weather-emergencies.html
If you are looking for a forever home contact Phylis Simoni, 404-456-2683, with Keller Williams Atlanta North to make her Your Realtor® For Life!