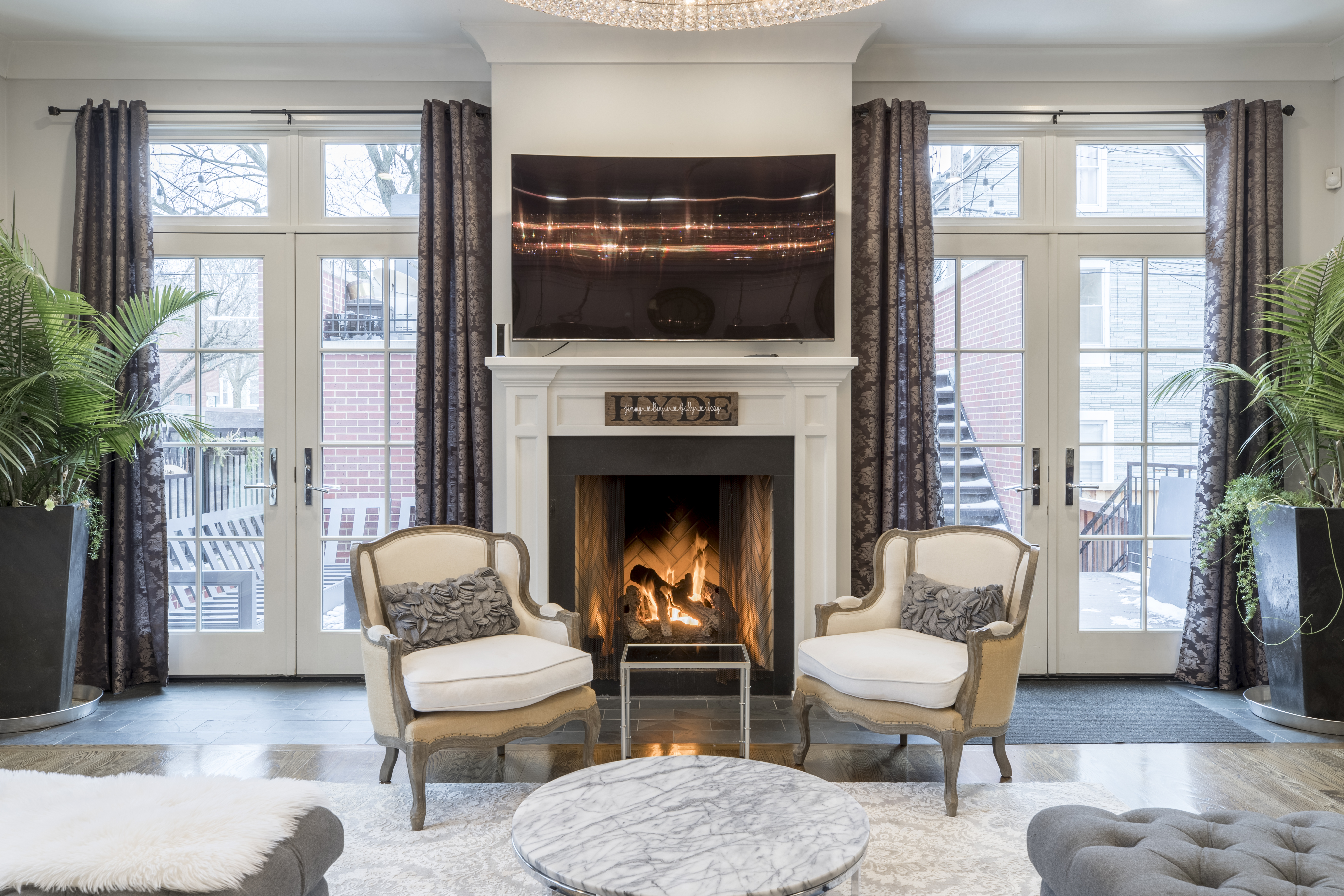 It's that time of year again when we start having fires in the fireplace for warmth or just to feel cozy. Before you light that fire make sure you are safe by having your fireplace inspected and cleaned if needed.
Did you know that you should have your fireplace inspected and cleaned annually?
Creosote, a thick oily brown flammable tar coats the interior walls of your fireplace and can catch fire if left there.
It's possible you are not the only one using your fireplace. Animals may build nests in the flue and create a hazard.
Make sure that there is no debris on top of the chimney. You might not realize there are tree branches, ivy or even overhanging branches that could cause a fire.
Ensure that you have a good chimney cap on all flues. A chimney cap made of stainless steel will not rust and can keep out rain, birds, raccoons, squirrels, leaves and other debris that could obstruct the flow of gasses in the chimney.
Your fire is a toddler, yes I said a toddler. You have to constantly keep an eye on it just like a toddler.
Do not place any items or furniture within 36 inches of your fireplace. Did you know that exposure to heat can lower the ignition temperature of combustible items over time?
Do not use any types of liquid fire starters in your fireplace. These accelerants can leave residues that may ignite in the flue causing a chimney fire.
Do not burn anything in your fireplace that is not intended to be used for a fireplace fire such as Christmas trees, treated wood or paint scraped wood. Only used well seasoned firewood to get the most BTU's out of your fire.
To find the perfect fireplace in your new forever home contact Phylis Simoni, 404-456-2683, with Keller Williams Atlanta North and make her Your Realtor For Life!