Fall is almost here! Are you excited for bonfires, hayrides, pumpkin spice lattes, hot cocoa, sweaters and home maintenance? Yes, I said home maintenance. I know this is not the most fun for fall but it is necessary. If you do these 9 things then you will have a great start to the maintenance of your home thru the changing seasons.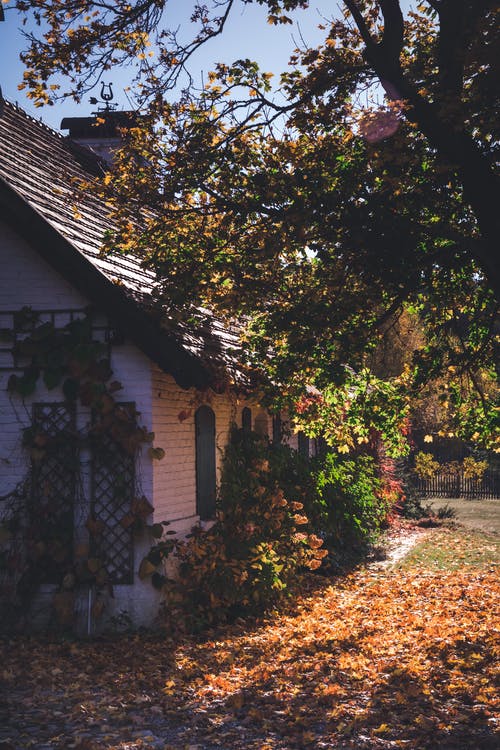 1. Gutters – It's easy to not think about your gutters on a daily basis. Make sure you clean or have your gutters cleaned as we approach the changing seasons. Have them inspected to see if any repairs or replacements need to be done.
2. Take time to check your home for drafts. 25-30% of heating energy use is lost through windows. Add or repair weather stripping to windows and doors as needed.
3. Test all smoke detectors and make sure to change the batteries.
4. Prepare for winter weather. If you have a snow blower make sure it is working properly. If not, check your snow shovels to ensure they will take care of any snow fall that can occur. Purchase and keep on hand salt for any ice build up that can happen during the colder days and nights. Also, make sure you have an ice scraper easily accessible in your vehicles.
5. As we approach colder weather drain all outdoor faucets and disconnect all hoses to prevent any pipes freezing and bursting.
6. Do not neglect your outdoor furniture and decor. Winter weather can damage your outdoor furniture and decor very quickly. Either bring it in for the winter or if you are not able to do this cover everything to help protect it.
7. Filters need to be changed monthly. Do not wait for colder weather to do this. This is a year round task that should be on your calendar. If you have dirty or clogged filters it will make your air conditioner or furnace work harder to try to keep your home at the temperature you want.
8. Did you know that you should fertilize that beautiful lawn in the fall? Yes, in the fall. Roots are active year round so give them some good stuff in the fall when they do not have to work harder to support growth. Your lawn will be greener and healthier earlier in the spring when you take these small steps.
9. Do not forget that driveway! Inspect your driveway to see if you have any cracks. Did you know that in the winter when there is water in the cracks in your driveway and it freezes it will make those cracks larger and eventually cause the concrete to crumble. You can prevent this by sealing those cracks yourself with Cement Crack Filler. This is an easy fix which is inexpensive and can be delivered in just a few days to your home!
Recipe of the Month:
Add this fabulous appetizer of Prosciutto-Wrapped Persimmons to your next dinner and see how faces light up!
https://www.foodandwine.com/recipes/prosciutto-wrapped-persimmons
Take these steps to help your home be happy and healthy as we approach colder temperatures. If you have taken these steps and are ready to look for a new forever home contact Phylis Simoni, 404-456-2683, with Keller Williams Atlanta North to make her Your Realtor For Life!